Insulators
(prices are subject to change, please call for current pricing information)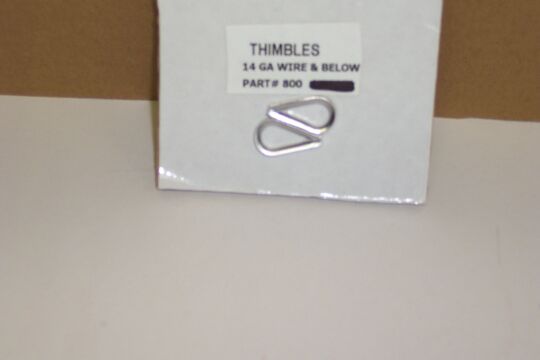 Thimbles - Pair
STAINLESS STEEL THIMBLES TO PROTECT ANTENNA WIRE FROM WEAR DAMAGE IN EYE BOLT TERMINATIONS. TWO SIZES, COMES IN PAIRS. SPECIFY WIRE SIZE.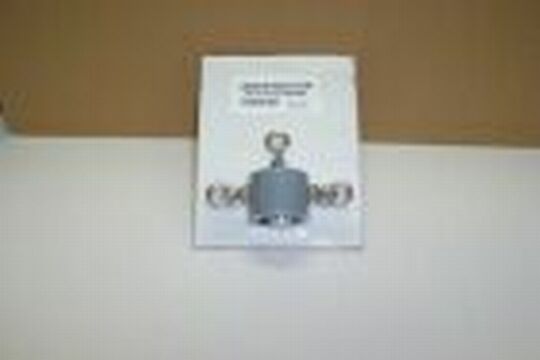 Dipole Center Connector
Item #801
Stainless Eye
Center Hang
CQ-DIPOLE CENTER INSULATOR; SO239, CENTER HANG, HEAVY DUTY. THREE STAINLESS STEEL EYE, COAX FEED. SUGGEST USE OF THIMBLES PN#800 TO MAXIMIZE WIRE LIFE. A very sturdy and well made center insulator that will lasts for many years.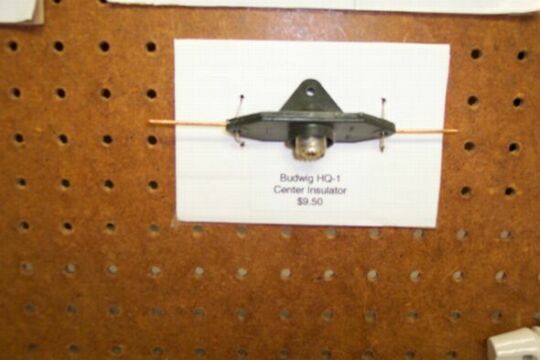 Budwig Dipole Center
Item #809
The Old Standare
Low Profile
CQ-BUDWIG DIPOLE CENTER INSULATOR, THE OLD STANDARD HQ-1. SIMPLE, LOW PROFILE. A FAVORITE FOR OVER 30 YEARS. Most widely used dipole center connector-insulator in use today.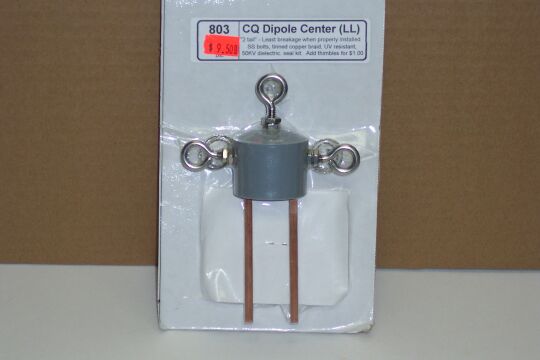 CQ - Dipole Center
Item #803
For Balanced Feeder
CQ-DIPOLE CENTER INSULATOR, "TWO-TAIL" FOR BALANCED LINE. MINIMIZES FEED LINE BREAKAGE WHEN PROPERLY INSTALLED. SEALANT-LINED SHRINK TUBE AND INSTRUCTIONS INCLUDED. THIMBLES SUGGESTED.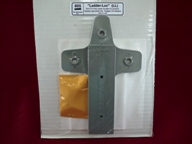 Ladder-Loc
LADDER-LOC-WA1FFL-CENTER INSULATOR FOR LADDER LINE. THIS IS A DURABLE HIGH QUALITY INSULATOR FOR THE POPULAR JACKETED "WINDOW" TYPE LADDER LINE; PN#554 & PN#553. HELPS MINIMIZE BREAKAGE FROM BENDING AT CONNECTION POINTS... UV RESISTANT. The most durable & dependable ladder-loc available on the market today.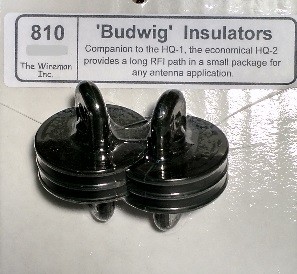 Budwig End Insulator
BUDWIG BRAND END INSULATORS (HQ-2) BOTH BUDWIG ITEMS MADE OF FIBERGLASS REINFORCED ABS PLASTIC, STRONG ENOUGH FOR ANY AMATEUR INSTALLATION. THE SHORT PROFILE OF HQ-2 IS VERY CONVENIENT AND THE RF PATH(FOLLOW THE ACTUAL SURFACE FROM HOLE TO HOLE)IS AS LONG AS THE DOG-BONE CERAMIC, OR PLASTIC TYPES ON THE MARKET. ALSO, THEY ARE THE BEST BUY!


Ladder Line Stand Off
CQ-STAND-OFF INSULATOR/SUPPORT FOR 450 OHM "WINDOW" LADDER LINE. SIMPLE BUT EFFECTIVE. UV RESISTANT PVC WITH TIE WRAPS WHICH ATTACH TO THE TOWER AND THE LADDER-LINE ITSELF... AND IS REUSABLE ANYWHERE IN YOUR SYSTEM. IT REPLACES PRODUCT NO. 811.


Ladder Line Stand Off
LADDER LINE STAND-OFF; LOOKS LIKE PN# 811, BUT SMALLER FOR 300 OHM "WINDOW" LADDER LINE.


Clear Signal Products, LLC
Feel free to contact us with any of your amateur radio needs, or questions.
9600 Stevens Ave. Mustang, OK. 73064
(405) 376-9473